Oddbeaker Signal Service
The Oddbeaker Signal Service allows users to automatically copy the trades placed by the OB Forex Goose, an advanced Forex trading algorithm that has consistently performed well over the last few years.
There's also a private Telegram group for investors to share ideas and communicate with the creators of the OB Forex Goose! This is the best form of social trading.
YouGotThis!
YouGotThis! is not your ordinary task manager and organizer. It is specifically designed for the organizationally* challenged, and for people who get overwhelmed by lists but forget everything that they don't put on a list.
*Yes, it's an actual word. We looked it up!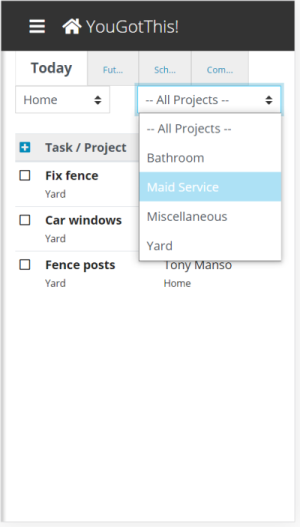 Screen shot of YouGotThis!
---